Pro Shop
The Pro Shop at Yeovil Golf Club has a combined experience of over 50 years under its roof.
As well as highly trained professionals, the shop has a massive selection of products from the sport's leading manufacturers including; Ping, TaylorMade, Callaway, Mizuno, Castore, Powakaddy, Titleist and Footjoy.
The combination of skilled staff and a broad range of equipment means that you're sure to find what you're looking for, whether it be the latest driver or the perfect gift for a loved one. It's safe to say that the world of golf clubs and equipment can be a minefield at the best of times, that's why our staff are trained in the latest equipment by the manufacturers themselves. This ensures that our staff can determine exactly what you need and what your best options are.
Our Pro Shop is one of the largest and best stocked in the South West and allows you to try before you buy, here you can walk around and browse an enormous selection of the latest goods, all competitively priced against our internet competitors. Along with the retail side of things, we also do club repairs including re-gripping, re-shafting and loft/lie checks and corrections. So there you have it; real people to talk to who know their products, a wide selection, great prices and all the benefits of a local shop rather than a faceless internet company, what more could you want?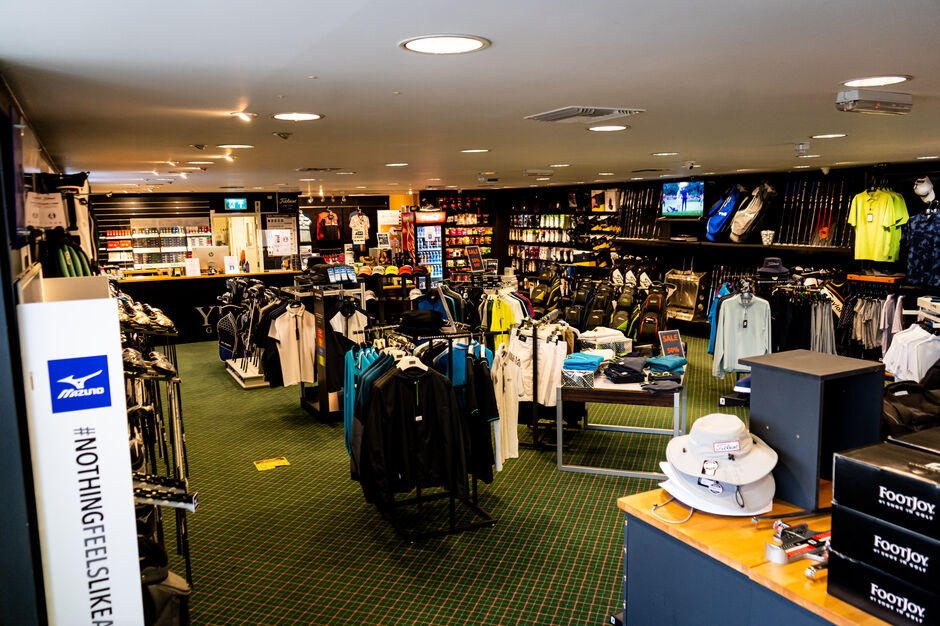 Click the link below to view our Pro Shop video!